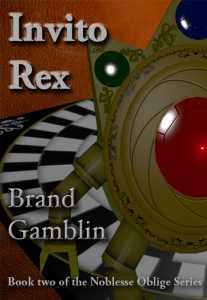 It is with great pleasure and pride that I announce the Kickstarter to pay for editing and cover art on my next book, Invito Rex. This is the story that I've been slowly serializing here on the blog.
If we can get over the base level of $5,000, I will be able to add short stories by the inestimable Nathan Lowell and the dynamic Matt Wallace.
In addition, we have some seriously cool rewards that include 3d-printed sculptures, collector cards, and board games based on the book.
Click here to check it out!