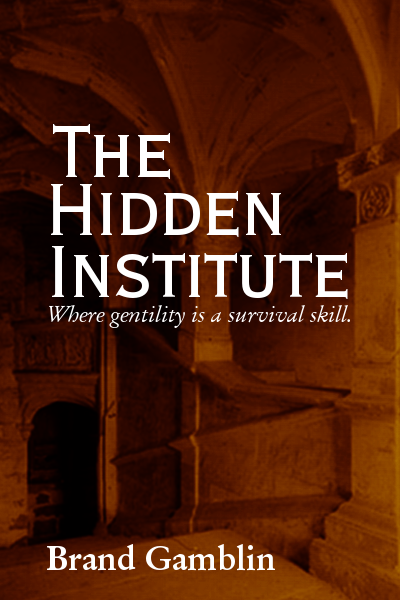 I just finished editing, formatting, and typesetting my new novel "The Hidden Institute".
Cliffy is a child born on the streets of a Neo-Victorian world. When he witnesses a murder, the nobleman presumed to be guilty offers him a very unique bribe. If Cliffy will keep his silence, the nobleman will introduce him to the Malcolm Rutherford Holden Institute of Regentrification. There, Cliffy will learn to walk, talk, and act like a nobleman, so that he may infiltrate high society. But that type of fraud is punishable by death, and when Cliffy uncovers a plot to assassinate a head of state, he's hunted by more than just the aristocracy.
I'm submitting it to Amazon, which could have it available for purchase in the next few weeks. However, if you already know that you want a copy, you can pre-order it now using the links below.
---
For $4.99 (the price that Amazon will offer the book) you will receive a copy of the e-book e-mailed to you on the day that it becomes available on Amazon.
---
For $9.99, you will receive a signed, numbered version of the e-book, with whatever inscription you choose. If no inscription is selected, I will choose the first spam e-mail in my folder and use it's text for the inscription (cause I'm crazy like that).