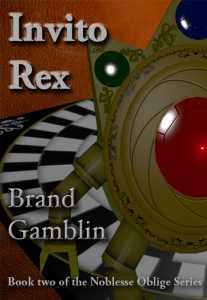 You can find the audio version here
Let me know in the comments what you think of the chapter (and the cover). And throw a buck or two in to support the book, if you like it.
Also, if you'd like to pre-order the full e-book, you can find it here.
"Of all the finest noble clans, house Becket is surely the most entertaining. It is said by the historian Ebersman that 'every house has held the big stick at one time or another. The Beckets were the only ones to play fetch.'
Continue reading...